SpaceX Offers 30% Off Your First Flight to Mars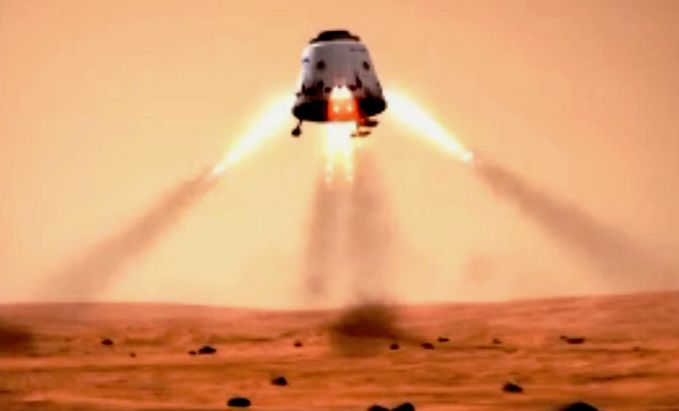 For those worrying that a flight to Mars is going to be too expensive, stop worrying. The grateful Elon Musk of SpaceX has awarded first-time customers a 30% discount. That will make the trip practically free at $40 million dollars.
PEOPLE NOW HAVE OPTIONS WHEN GOING TO MARS
Even though no one has even been to Mars yet, it's funny to see that we already have options over what company to fly with. $40 million for space travel might not sound all that cheap to you, but in comparison, it's not a bad deal. SpaceX's largest rival in the US, ULA chars $164 million per launch. That's just the bare minimum. Across the pond, the European company Arianespace charges a cool $167 million per launch. This is said to go down however, since pressure from SpaceX.
SPACEX IS THE WALMART OF SPACE TRAVEL
Ever since Elon Musk couldn't afford to send a greenhouse to Mars, SpaceX has had a goal to be the cheapest way for space travel around. So what's their secret? Well, it's not underpaying their workers like Wal-Mart. It's actually a fairly sustainable concept. The ancient technique of recycling is what SpaceX will use to keep their costs down. Most tend to go with the "one and done" approach when it comes to rockets, but Musk believes we should go green on our vacation to Mars. For example, the Falcon 9 rocket that they landed in December is already being prepped for re-use. The cost to re-fuel and dazzle it up again would cost just $4 million dollars. The cost for a new rocket would be $18 million.
WHAT WILL YOU USE EXTRA MONEY FOR IN SPACE?
With companies like Blue Origin and SES following the lead in providing cheaper, reusable rockets, it seems that space travelers may not have to spend so much after all. So what they do with all that extra money on the Red Planet? Spend an extra day touring the Mars Bar chocolate factory? Visiting the site of the Martian-American Wars of 2033? You could always tour the set of Third Rock From the Sun. Some say John Lithgow is still hanging around there to this day, and he doesn't charge for autographs.
Source:
http://clapway.com/2016/03/12/spacex-30-off-your-first-light-to-mars/