Dream Chaser tapped for UN space mission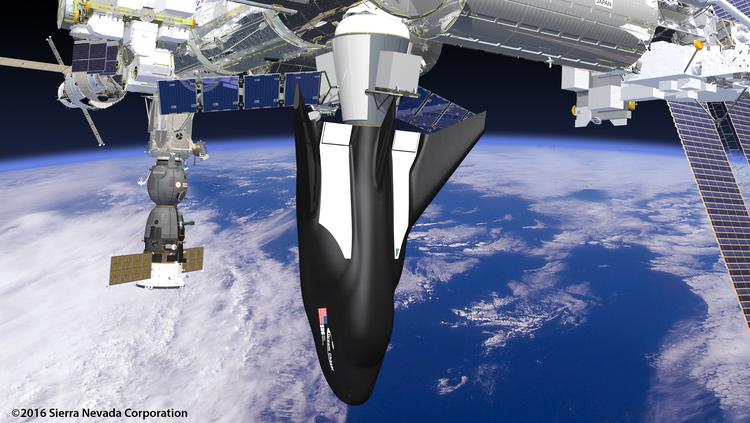 The Colorado-built Dream Chaser space plane could carry payloads into orbit for the United Nations under an unusual agreement.
Louisville-based Sierra Nevada Corp. Space Systems, maker of the experimental re-usable space plane, and the UN Office of Outer Space Affairs signed a memorandum of understanding to work out having the Dream Chaser take at least one payload into space.
The idea is to have participating UN member nations to work with SNC Space Systems on using Dream Chaser as a "flexible SUV" for low-orbit missions, the company said.
"Our vision, in partnership with the UN, is to provide UN member countries affordable access to space and a range of multi-mission opportunities using the Dream Chaser spacecraft to host a wide range of payloads," said Mark Sirangelo, SNC vice president and lead executive for the company's space systems division.
"Countries will be able to customize their participation level commensurate with the maturity of their space capabilities and national desires, while engaging their universities, industrial companies and government laboratories, and most importantly, their people," Sirangelo said.
SNC Space Systems, a division of Sparks, Nevada-based SNC Corp., has been working on the Dream Chaser for years. The spacecraft has not yet flown a mission but is nearing early critical flight tests.
The winged spacecraft is designed to launch atop a rocket and fly back like a plane on return, much like a smaller version of NASA's retired space shuttles. The space plane is built to be capable of autonomous, unmanned flight or versions of it could be piloted by a person.
NASA in January chose the Dream Chaser to be one of the cargo spaceships for unmanned missions taking supplies to the International Space Station (ISS) starting in 2019.
SNC Space Systems views Dream Chaser as a craft that could be used internationally, capable of lifting off from Cape Canaveral and other launch sites and bringing back ISS experiments or other cargo to a runway at a large airport practically anywhere.
The UN agreement is just the latest international pact the company has signed.
The Japanese Aerospace Exploration Agency (JAXA), the European Space Agency and the German Space Agency all have agreements to collaborate on missions and technologies for the Dream Chaser space plane.
Source:
http://www.bizjournals.com/denver/blog/boosters_bits/2016/06/dream-chaser-tapped-for-un-space-mission.html