​SpaceX unveils photo of 'world's most powerful rocket'
SpaceX has unveiled its first public photo of the Falcon Heavy rocket that it hopes can help send a manned space flight to Mars by 2018.
The company released an image on Instagram of the rocket being prepped at its factory in Hawthorne, California and said the Falcon Heavy, when it lifts off next year, "will be the most powerful operational rocket in the world by a factor of two."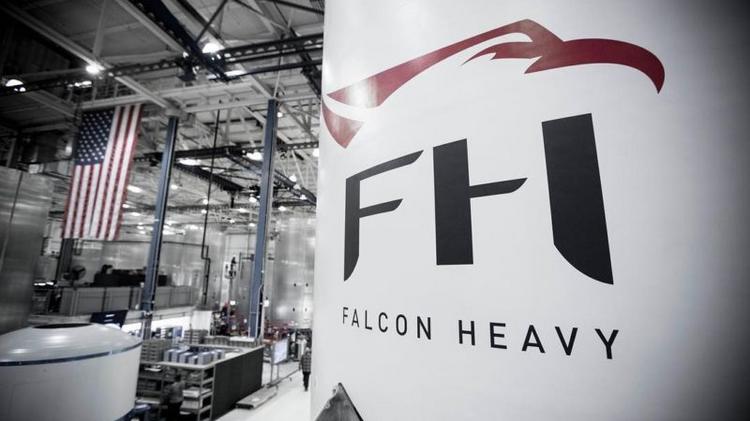 The rocket will have the ability to lift into orbit more than 54 metric tons (119,000 lbs.), a mass equivalent to a 737 jetliner loaded with passengers, crew, luggage and fuel. Falcon Heavy can lift more than twice the payload of the next closest operational vehicle, the Delta IV Heavy, at one-third the cost, SpaceX said.
The unveiling of the Falcon Heavy comes as SpaceX recovers from a Sept. 1 explosion at Cape Canaveral, Florida, that destroyed a Falcon 9 rocket carrying an Iridium Communications satellite. SpaceX has delayed launches while it investigated the causes of the explosion, which occurred on the launchpad during fueling.
There are 70 missions worth about $10 billion awaiting launch into orbit by Falcon 9 once the Federal Aviation Administration approves a return to flight, reported the Torrance Daily Breeze.
Falcon Heavy is designed to compete with NASA's heavy lift rocket, the Space Launch System. It draws upon the heritage of Falcon 9, but it will stand at more than 21 stories tall, five stories taller than Falcon 9, and it will carry a payload that is more than double what Falcon 9 can support.
The rocket's first stage is composed of three Falcon 9 nine-engine cores whose 27 Merlin engines together generate more than 5 million pounds of thrust at liftoff, equal to about 18 747 aircraft. Only the Saturn V moon rocket, last flown in 1973, delivered more payload to orbit.
SpaceX founder Elon Musk has been aiming to build a rocket that will eventually carry people to Mars to form a colony
"Falcon Heavy was designed from the outset to carry humans into space and restores the possibility of flying missions with crew to the Moon or Mars," SpaceX said on its website.
Separately, SpaceX could resume Falcon 9 launches in early January as soon as it gets clearance by the Federal Aviation Administration, reported TechCrunch. Iridium's payload of 10 satellites is now on board and is awaiting for FAA approval for a launch window that opens Jan. 7 and goes through Jan. 9.
Though there's no guarantee that the FAA will green light it in time for the next window, SpaceX earlier this month said it was finalizing its investigation into the September explosion and would delay the date for resuming launches date for resuming launches from December to January to allow more time for preparation and testing.